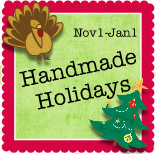 My very favorite online place to visit right now is Advent Calendar at Activity Village. Every day they reveal a page with all kinds of activities around one Christmas topic. I love their coloring activities because they are small in size and there are two of them on the page. I color one, and by the time I am done, Anna gets enthusiastic enough to color her own. The topic of December 2 was Candles. This is the first time when Anna used different colors in her coloring. We both were pleased, and I got an idea on how to extend this activity even more and create an awesome memory from this Christmas. I asked Anna to create a story with a word candle with it. We play this game quite often in the car, and sometimes her stories are quite elaborate and even rhyme. Today was not the day for an elaborate story, but here is what we got (I didn't make any corrections in the story whatsoever)
Candle shining in the night. The candles are shining outside on our Christmas decorations. There is a kitty in the house, there are parents in the house, and there are two daughters in the house – Anna and kitty.
I plan to make an album of 24 evenings of December – a coloring page, a story and a picture of Anna from this day. I haven't decided yet as to how I will make this album. We do our photo albums digitally, but I would have really liked to save her original coloring pages. On the other hand – digital memory tend to last longer and can be shared with several people. I think it would make a nice New Year present for Grandparents too. I am also hoping to make December stories a tradition in our house, since we all love creative storytelling.
I am also linking this post to Unplug Your Kids where the topic of the week is Writing