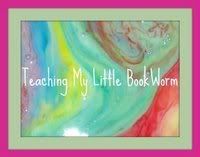 The topic of Open-Ended Art festival this week was crayons. Technically, it was supposed to be yellow crayons, but we only had a tiny travel pack of crayons here with 3 colors. Anna is not a big fan of coloring and uses crayons only for drawing. On the positive note, she drew a lot this week using every implement in the house – pencils, pens, markers, highlighters and even crayons (she usually prefers markers to crayons). Here is what I photographed for an open-ended art:
She used two colors (something new for her), and the thing in the middle is supposed to be a mountain. A dot on the mountain is Anna who is stuck on the mountain. And an oval in the bottom left corner is a rescue helicopter that mama pilots to come and get her off the mountain.
For more of Open-Ended Art projects this week, visit Teaching My Little Bookworm.